Most women can relate to the problem that some of their outfits don't look good with their bra straps. So, when this happens, it's only natural to wonder how to turn your regular bra into a strapless one.
Let's say you bought a beautiful dress with no straps. And you don't want your bra straps to get in the way of your shoulders when they are bare. Or even your back. But you can't go a day without wearing your favorite or most flattering bra style. Because its straps will show no matter what. Unless, of course, your favorite or most flattering style of bra is one without straps.
Let me be very clear about one thing. That it's very easy to make small changes to a regular bra. So that it fits into your dress without straps. While also giving the much-needed support and not standing out from anywhere.
How to Make A Strapless Bra
The internet does, in fact, have a variety of bra hacks that genuinely work. So much so that you begin to wonder how you ever managed to live without them!
Now, let's talk about the most popular and successful bra hacks for turning any standard bra into the most comfortable and supportive strapless version possible. Keep in mind that the appropriate bra can make a significant difference. With or without straps, the optimal fit will ensure a strong foundation.
The strapless styles, on the other hand, are undeniably difficult. Especially if you plan on wearing them with strapless, off-shoulder, and backless tops and dresses. But don't be concerned! Here are the best DIY strapless bra designs for a huge bust, a tiny bust, droopy breasts, side leakage, and more!
If it's a possibility and you're comfortable with it, you can always go braless.
Choose A Bra with Removable Straps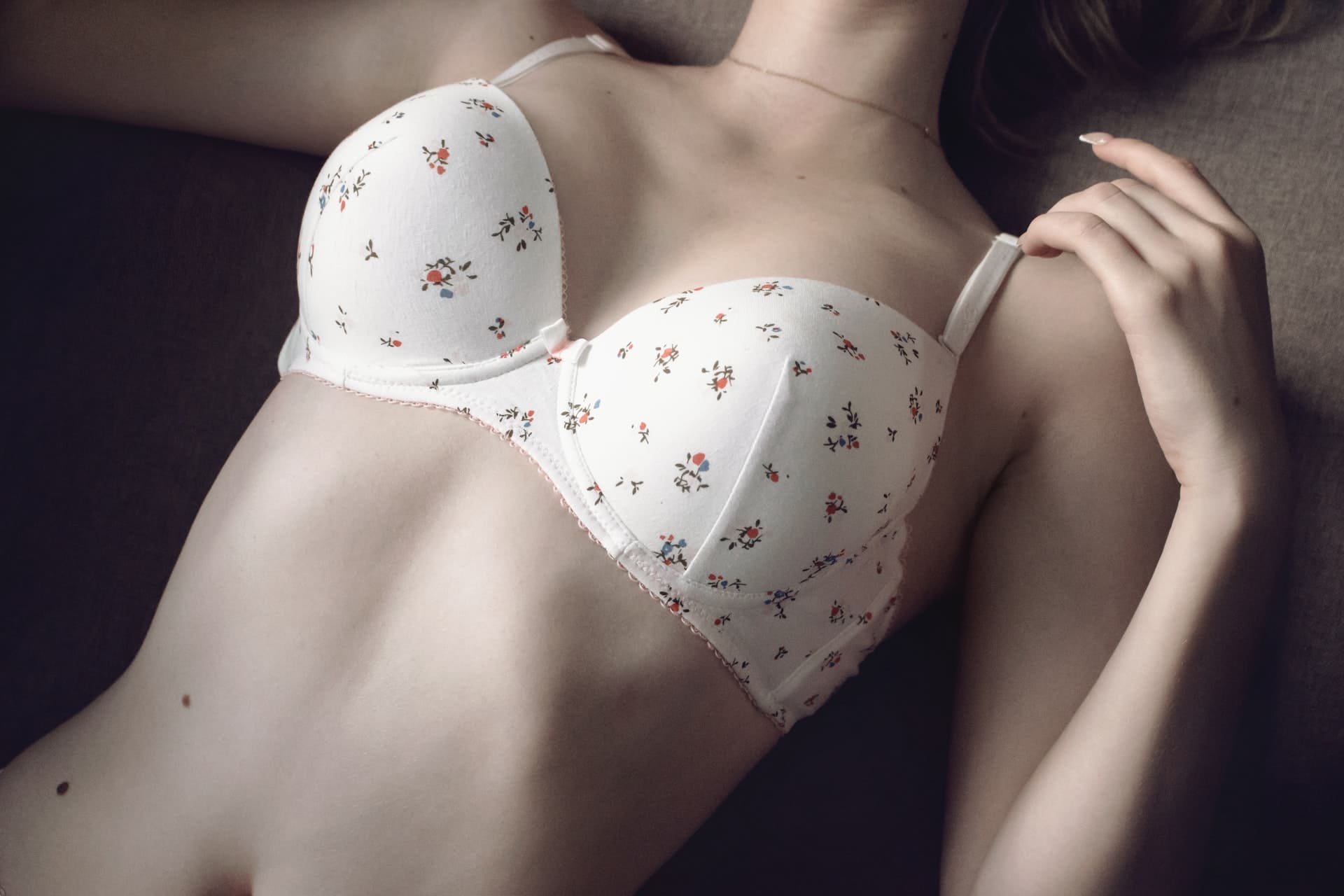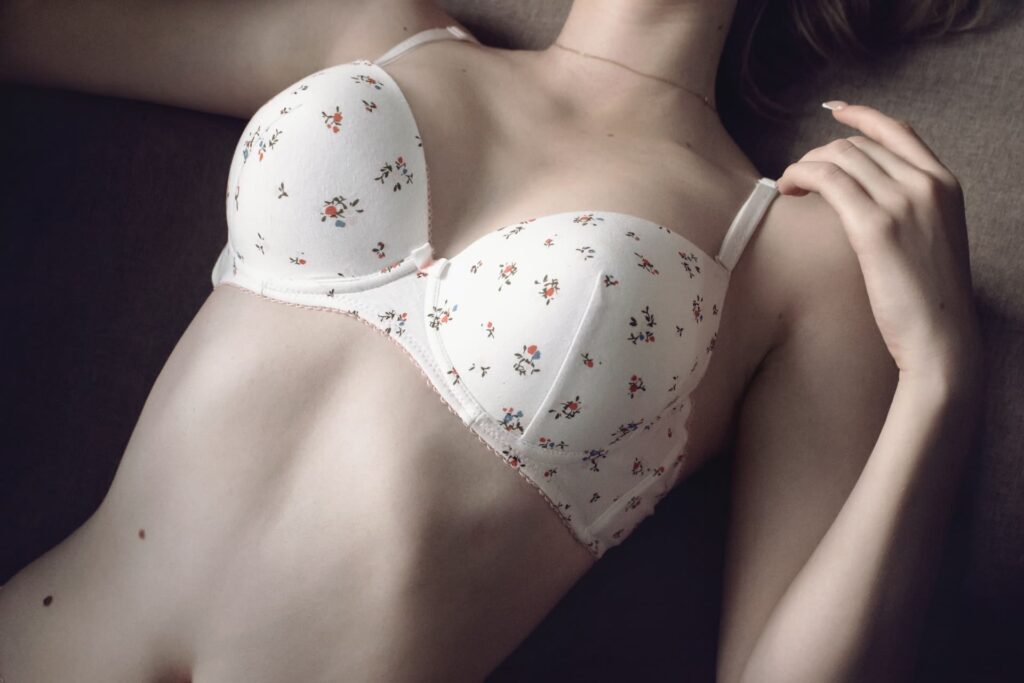 You may make a strapless bra using just a single removable strap from a conventional bra. To begin, secure the strap in the rear. Make sure the strap is at its loosest point now. Pull the strap across your back, then around your front, below your cups. Wrap it all the way around to the other hook in the rear.
Without a doubt, this strategy seems especially reassuring. In reality, it prevents you from slipping. As a result, you're free to roam around in whatever way you want. Not to mention the fact that you won't have to worry about an embarrassing wardrobe malfunction.
Convert Your Regular Bra to Strapless
You can do this by using sewing. Cut the straps off of your regular bra and sew this strapless version right into your dress or top. This is the most common way to wear dresses with no straps, low backs, or no backs at all.
What if, though, you don't know how to sew? Then hire a professional tailor or seamstress to do the job for you.
Use Bra Converting Clips
You can find the best strap hack for your backless clothes with the help of a large paper clip or a bra converting clip. Just that you don't want your bra straps to show. So why not pull these straps together at the back? Using only a paper clip or a bra-changing clip!
You can easily find these bra hack accessories on Amazon. And even at stores that only sell lingerie. And they work perfectly when you want to turn your regular bra into one without a back or straps.
There are also bra strap converters you can use. You can pull the center of the band down by about 10 centimeters by linking this to the clasp on your bra. So you can wear dresses and tops with no back. While also giving your breasts the support and comfort they need. As well as hiding the bra band and hooks.
In the case of low-back bra converters, the hook part goes through the eye of the converter. Or in the other direction. The straps of a converter go around your stomach, close to your navel.
Here's an interesting and useful bra hack for dresses with a low back or no back at all. So now you know how to make a bra without a back!
Tuck the Straps Into Your Bra Cups
This is a quick way to get rid of the straps on a bra. Clearly, you can't count on this particular method to help. Or to work harder for longer. But it's a great way to take a picture in your beautiful off-shoulder, backless, or strapless dress when you forgot your straps.
Just make sure that the bra you are wearing fits you well. So even without those straps, it stays in place.
Use Double Stick Tape
How to make a regular bra without straps that can be taken off? First, you cut the straps off completely. After you've done that, put double-sided tape on the bra cups. Put the tape on the top of the cups to stop them from being too far apart.
Just avoid putting on lotion. If you don't do this, the tape is more likely to fall off and not stay on your skin.
Should I make my own strapless bra?
It's hard enough to find the most comfortable bra, let alone one without straps. Fit, support, and comfort are very important. And so is the way straps can be adjusted. In case you want to wear your regular bra with your new dress or top that doesn't have straps or a back.
Those who don't want to go through the trouble of looking for the perfect fit can use their favorite everyday bra. One that fits snugly but comfortably already. Because, let's face it, it can be hard, annoying, and time-consuming to find a strapless bra that fits your body shape. And if you have big breasts, the task will be even harder. Or sagging breasts.
You can make your own strapless bra out of your regular bra. When you change a bra that your breasts are already used to, you give it the perfect shape for strapless necklines.
At the same time, you don't have to spend any money to change your regular bra into a strapless style. All you need is basic sewing skills, double-sided tape, a bra strap converter, or a strap that can be taken off.
Conclusion
So feel free to try out the five tips I've given for making a strapless bra. Figure out which one fits your breasts best. But keep in mind that comfort and support are very important, no matter what you decide to do.
As long as your regular, everyday bra has straps that can be taken off, you can change it to go with your strapless dress or top. And if straps that can be taken off aren't part of the picture. Then cut the straps off. And then sew the bra cups into your clothing. Believe me, that's all there is to it!